We naturally look for ways to relieve stress after a crisis strikes. We ask friends or maybe a therapist for help but often overlook the powerful healing tools that reside just outside our doors.
I have always felt a connection to the forest, but that connection has grown even more in the past few years. I suppose it has something to do with all of the changes that have been happening in my life. Moving from a home we had lived in for twenty-three years, then moving again a year and a half later. Losing two of my dearest friends, writing a book, and all the incidental challenges/opportunities that have been meeting my life every day. My spirit was weary and I needed time to reflect and restore. As it turned out, the healing I found was just steps from my door.
I discovered a trailhead in the woods by our new home, and there was a magnetic pull for me to explore. As I entered the forest, it was as though my eyes, ears, and skin were awake for the first time. I felt the temperature of the air change, I inhaled the earthy and refreshing fragrance of the forest, and the vibrant green colors vibrated through all my senses. I felt revived and energized.
I returned day after day for more forest healing energy. One day I asked my friend Laurie to join me. She told me that she had read an article about a Japanese healing practice called forest bathing. The Japanese call it Shinrin-yoku, which is loosely defined as "taking in the forest atmosphere." Laurie had read a study that found that a meditative walk in the forest had tremendous benefits for stress reduction and healing overall.
Here are some of the benefits of forest bathing:
Increases your immunity to fight disease
Reduces depression symptoms
Slows down the aging process
Lowers pulse rate and blood pressure
Improves brain function and balances the two hemispheres of the brain
Supports good sleeping habits
Restores feelings of connection to one's self and others
Makes you happier, which in turn makes those around you happier too
Reduces stress and decreases your chance of heart disease
Here are some guidelines for forest bathing:
If you don't live near a forest, remember that the real connection we seek is with nature. Find a park, an ocean, lake, or pond and plan for a one- to two-hour walk.
Plan accordingly. Bring supplies you'll need to enjoy your time, such as a water bottle, bug spray, and an energy bar.
Once you have made a plan, shelve all other concerns.
If you are going out with a friend or partner, be sure to tell them what you are doing. Let them know that you are on a meditative walk and would love their company if they are interested in sharing the experience.
Once you arrive in the forest, stop, close your eyes, and take 3 deep breaths. On the third breath, suspend your breath, lift your arms overhead, and exhale strongly as your arms float down by your sides.
Begin your walk with a focus on your breath and notice all that you can.
If you are with a friend or partner, do your best to keep the conversation minimal and related to your experience of what you see, hear, and feel.
As you finish the walk, leave the same way you entered. Take 3 deep breaths, and on the third, suspend your breath, lift your arms overhead, and exhale strongly as your arms float down by your sides. Bring your hands into prayer pose at your heart center, bow your head to hands, and give gratitude for this healing practice.
The healing benefits of forest bathing are now being recognized internationally. If you're interested in digging deeper, here's another article on the topic. Get on board and experience the magic this therapy can bring to your life!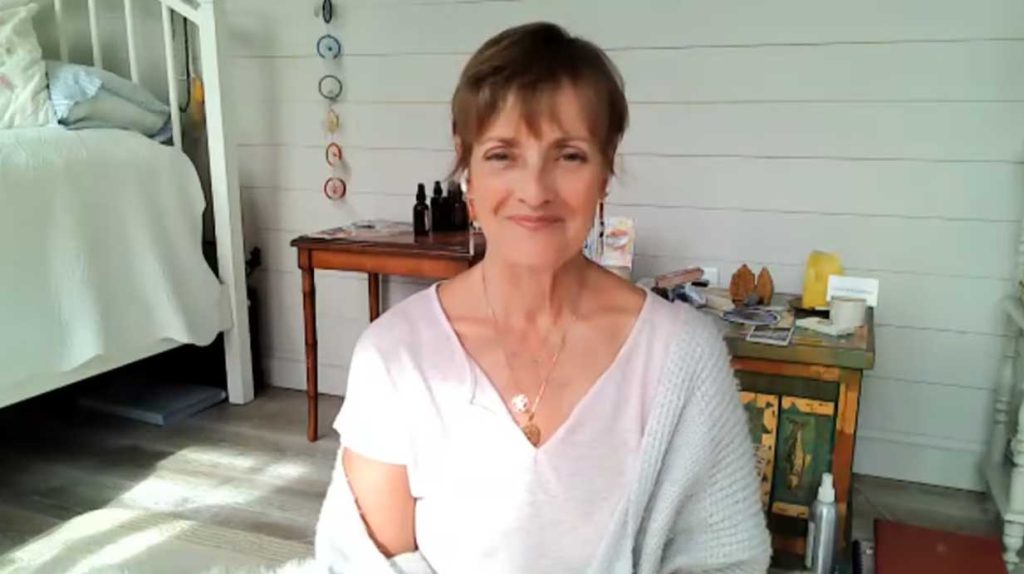 More From Sarah Brassard