Self-Care and Spiritual Life Coach
Ready to master a self-care practice that secures well-being and personal growth for the rest of your life?
I guide those healing from trauma, anxiety, and historical wounds toward a life of peace, balance, and happiness. As a spiritual mentor, intuitive healer, and holistic health coach, I offer tools and support that foster inner focus, healing, and transformation.
Join me on a path of inner healing and self-discovery that will nurture your healing, growth, and creativity for a lifetime.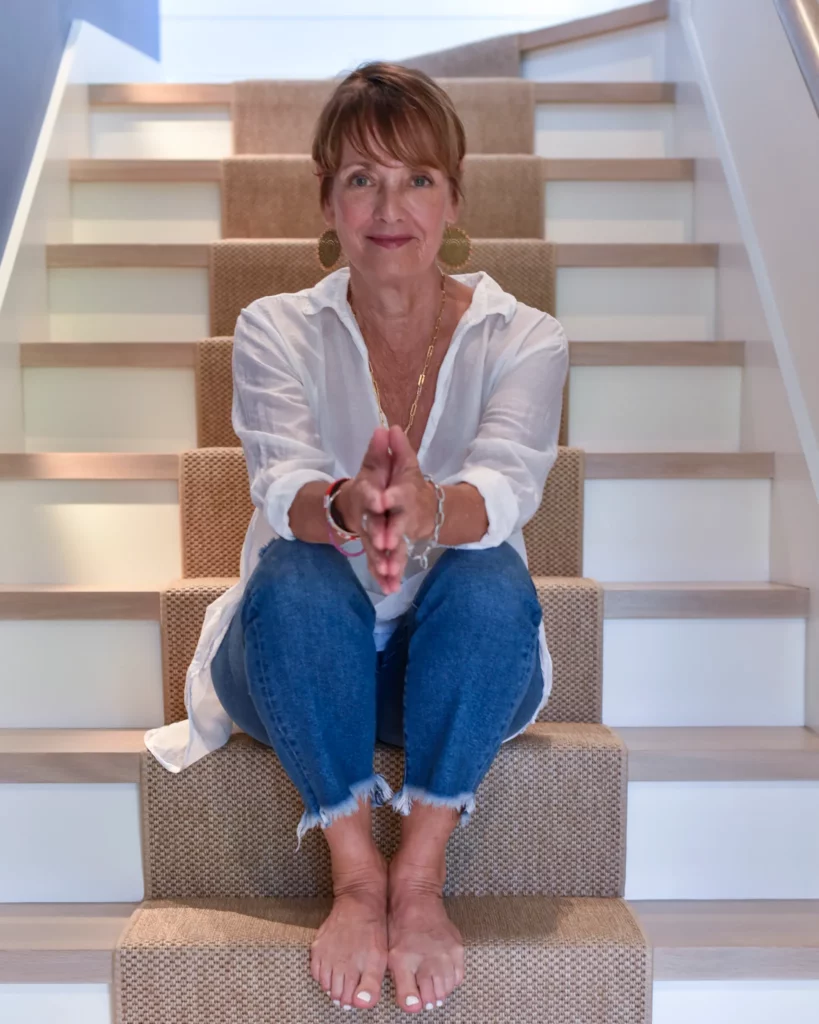 "Sarah came into my life right at the perfect time and completely helped change my way of living. Through her book and study group she gave me the tools and skills I needed for a self care practice. Something I was lacking from my life. Working through past trauma and having a daily meditation practice I was able to connect my mind, body, heart and spirit. "
Heal Your Body, Mind, and Spirit. Set the Stage for Transformation.
All people deserve a life of freedom and emotional well-being. My protocols offer a step-by-step path to remove blocks and old patterns of self-sabotage, anxiety, and inner chaos. I go beyond academic perspectives on health and wellness to help you achieve deeply integrated personal, emotional, and spiritual health.
The hardest part of changing the course of your life is making the decision. If you're here, the process has already started! I'm here to help you build practice to sustain it. Once the practice has been established, the lessons flood in naturally. Once they do, I help people interpret these lessons and support them in finding tools that allow them to become their own healers… Empowered forces for transformation in their own lives and beyond.
As a life coach with decades of experience, I find most are best helped through my group program. Still, there are those who might want private coaching. Or simply want to go deeper after completing the main program. I offer private coaching in these select cases.
Inside: A Guide to Resources Within​
Inside: A Guide to Resources Within takes you through my signature process of sacred self-care and gives you the tools to sustain that practice. Give yourself these gifts. You are worthy. You are the inheritor of a life worth living, right here, right now—claim your life as your own forevermore.
My book Inside: A Guide to Resources Within and the companion journal, outline 40 practices in a step-by-step transformational process. I created it to help you take the next step, and the next, and the next…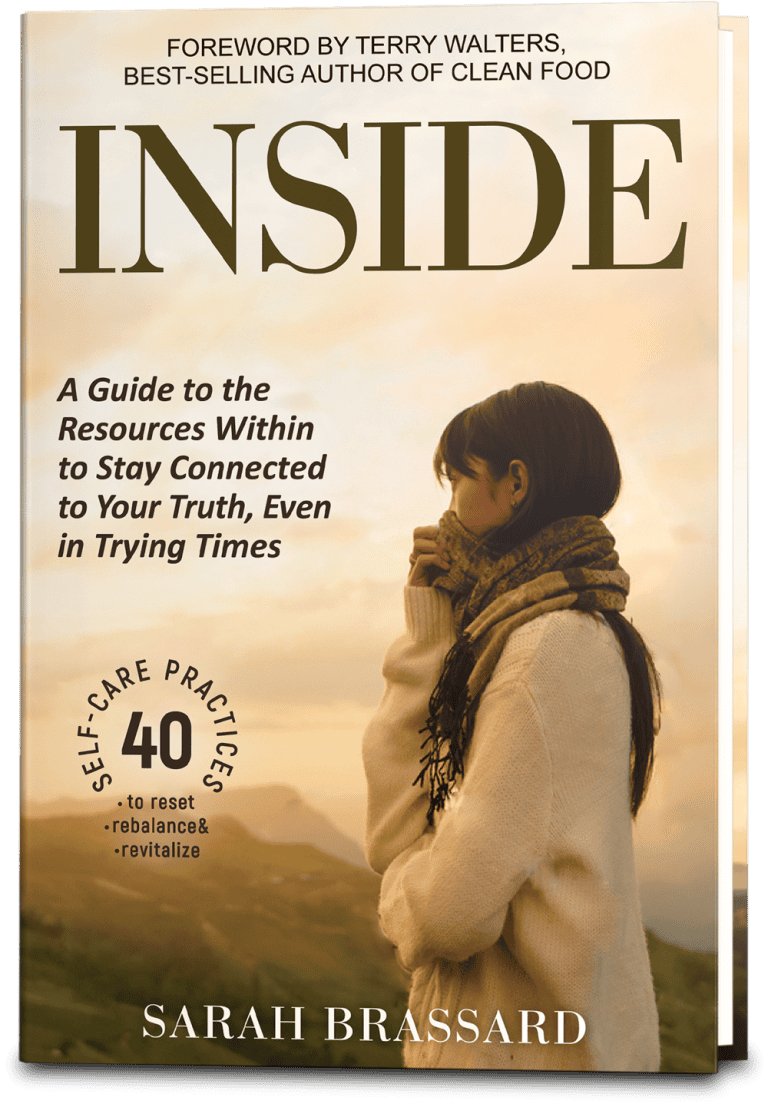 Support for Your Healing Journey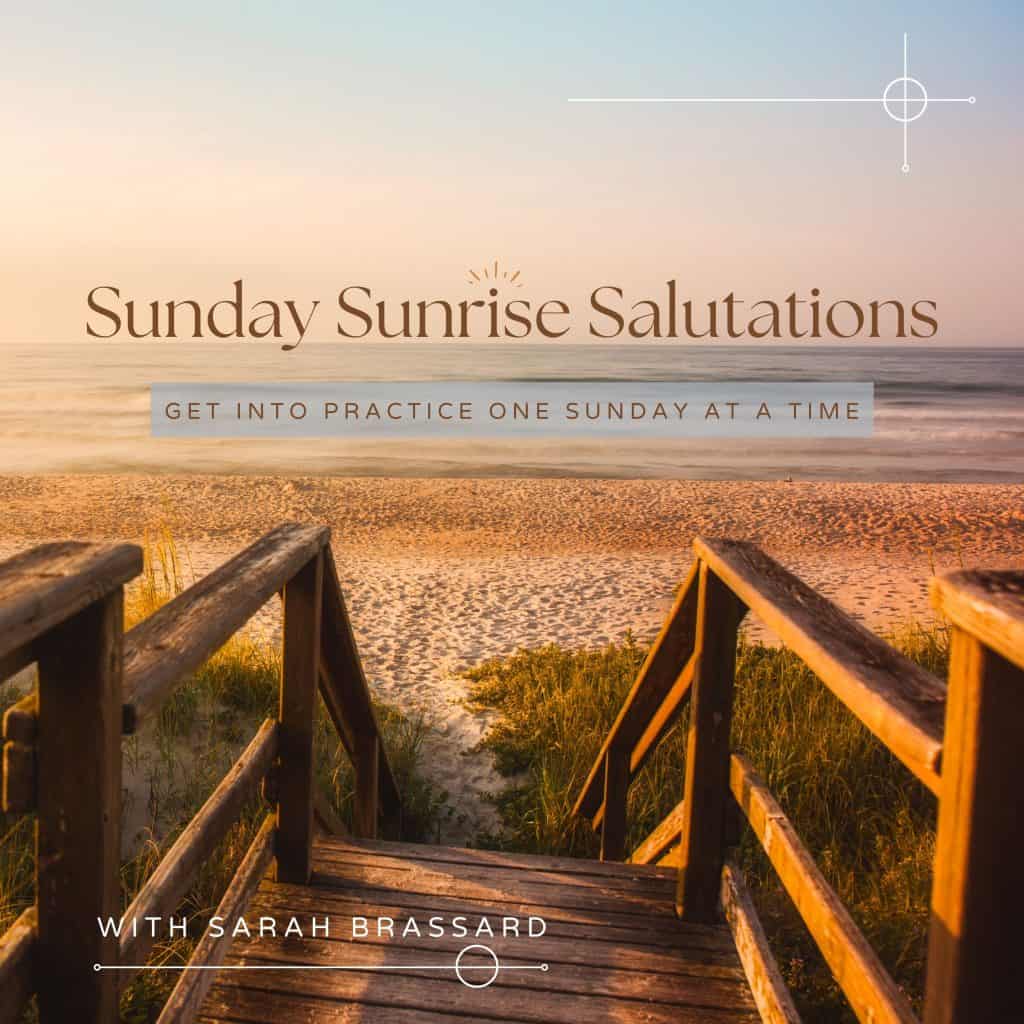 Weekly Guided Meditations Delivered To You
Sign Up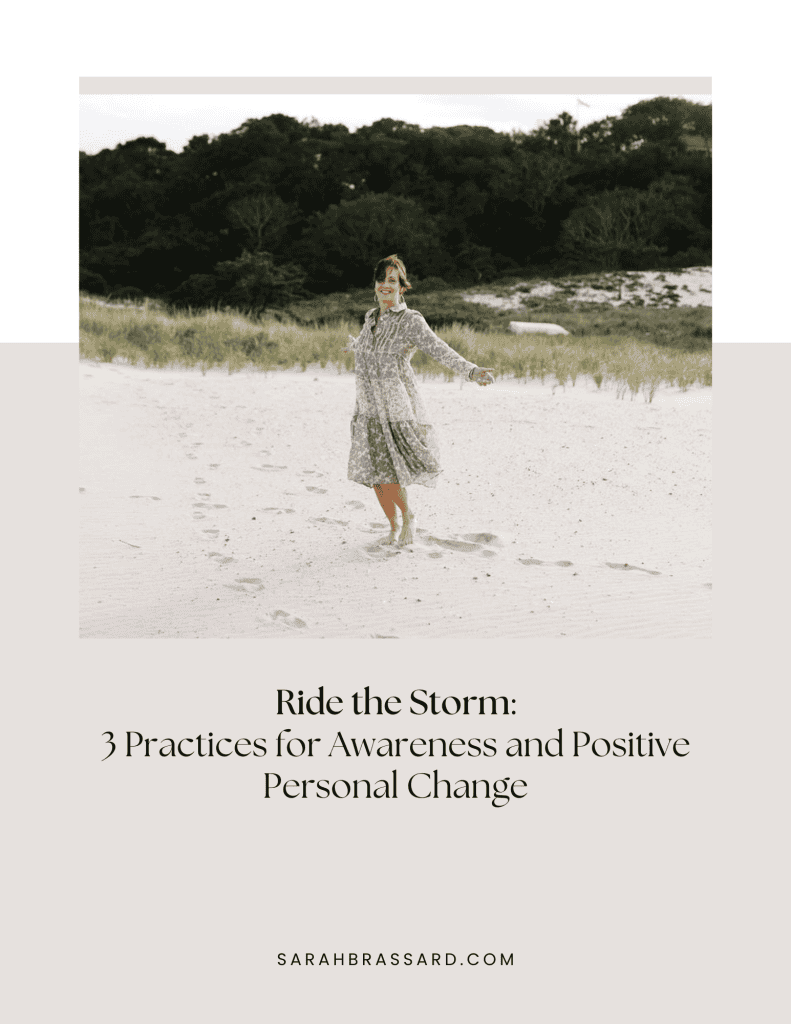 "Thank you Sarah for helping me make this shift in my life, I will forever be grateful to you for making me feel accepted on this journey. Thank you for sharing the real-life stuff that can make us run and hide instead your words carry me in my darkest times. "
Author & Spiritual Life Coach
My purpose in life is to live in my truest form. To inspire others to change habits that no longer serve them, to create a new infrastructure for healing & growth, and learn to reign over the inconsistent and cruel messaging that so often pours forth from the inner voices of those in need of healing. My mission is to provide wisdom and life-long practices so that you can come back home to yourself – to your truest form.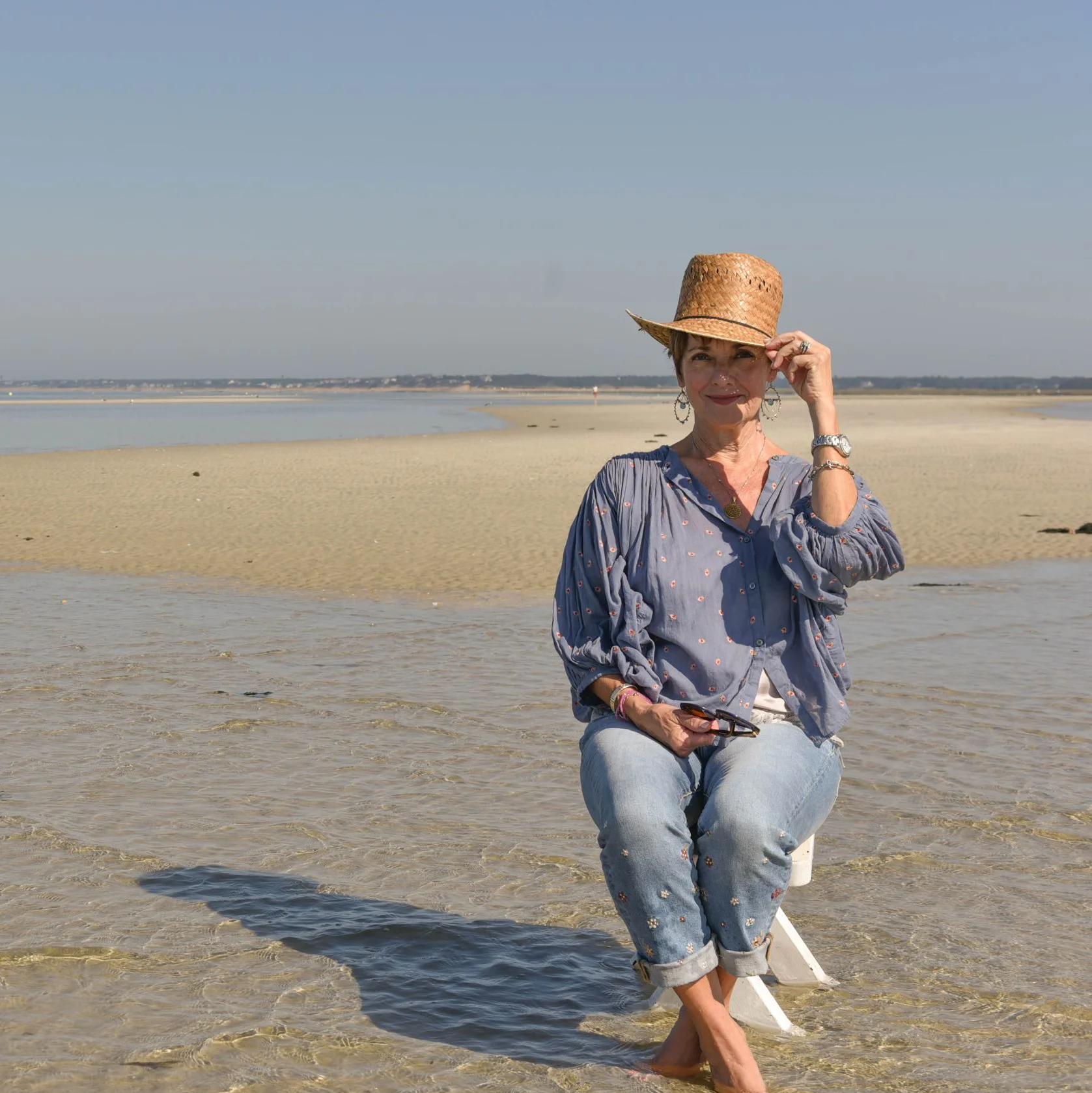 "Sarah's wisdom extends far beyond her academic and professional knowledge of health and wellness and healing from mental and physical distress and imbalances. Her depth of understanding the fascinating and complex interconnectedness of mind, body, and spirit is superior"
Ready to Move From a Place of Struggle Toward, Peace, Balance, and Happiness?
Achieve Deep Personal, Emotional, And Spiritual Health
I help women change habits that keep them stuck in self-sabotage by guiding them to build a new infrastructure to support them on a lifelong path of self-discovery and growth. This robust learning experience establishes consistency, focus, and curiosity to help them secure lasting inner peace and empowerment. Life will take a different course once this new self-healing foundation is in place.
Once you establish this foundation, you will manifest, create, and grow in profound ways. As complex and challenging as it is to stay on course with this type of self-learning, the bounty is abundant, which becomes evident early in the journey as you unfold the complexities of your life.
The work we do together will inspire a heroic approach to self-discovery and transformation. I can't wait to see where it takes you!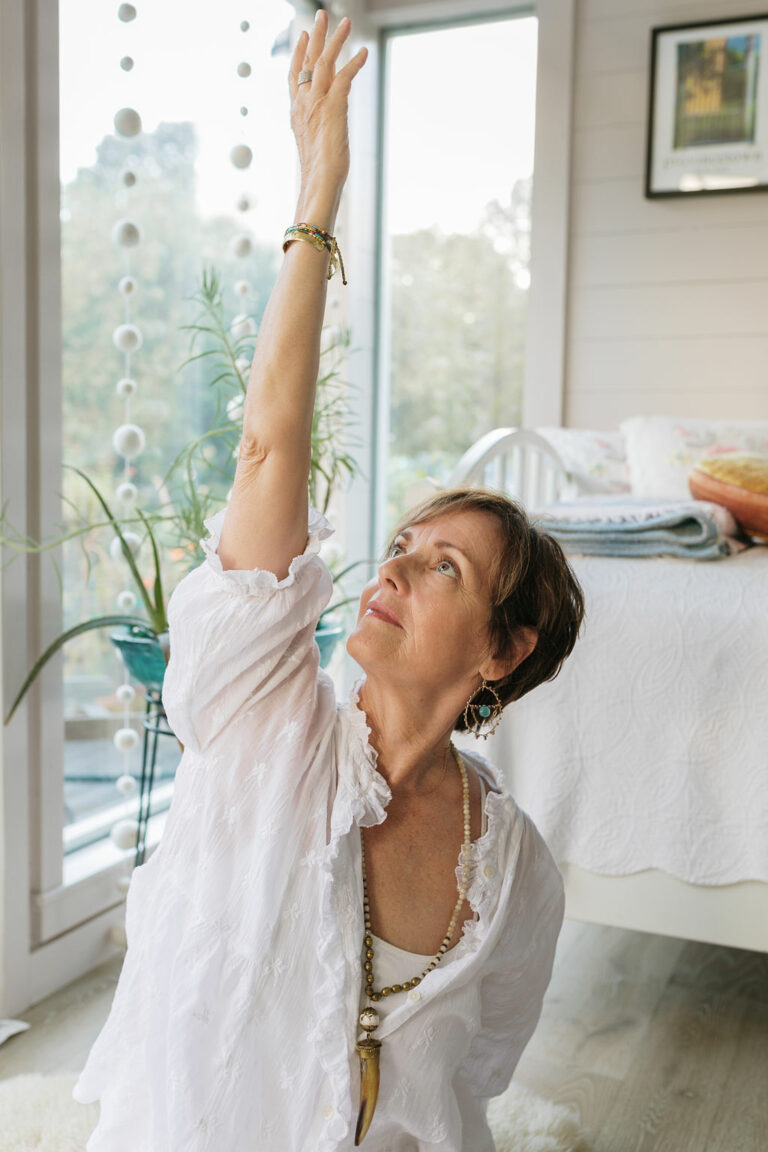 Envision
A Better Way Of Living
Imagine if all your needs were met? What would you be doing in your life? You are adventurous, courageous, spirited, and hungry to live grounded in the truth. I'm here to help that feeling blossom. To help you affirm and build on these powerful truths. To help you see that YES, you are responsible to YOU first and foremost. My book and programs are built on a foundation of self-love coaching. We'll build a self-love practice that connects you with your inner being and deepest truth so you can start to envision your authentic life from a place of clarity and purpose.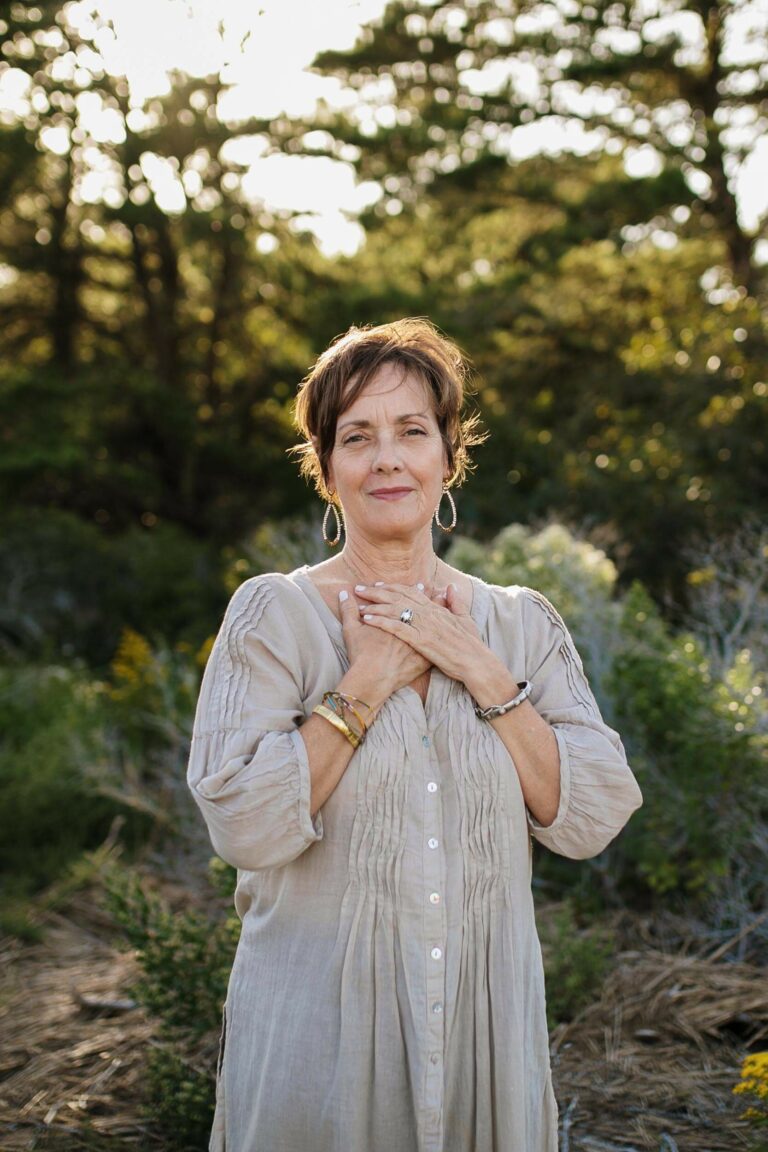 Become
Your Own Healer
You've been tossed around in your life and the lingering pain of living life by the seat of your pants makes you feel burdened. Maybe you were betrayed. Lost a loved one. Maybe it goes back all the way to neglect and abuse in childhood. Or maybe you're dealing with a health crisis or chronic pain and it has all become TOO MUCH. The work we'll do together will allow you to courageously look straight into the eyes of your greatest fears. To illuminate what controls your moods and experiences, your original wounds. We will do this together. You are not alone. You can become your own greatest healer.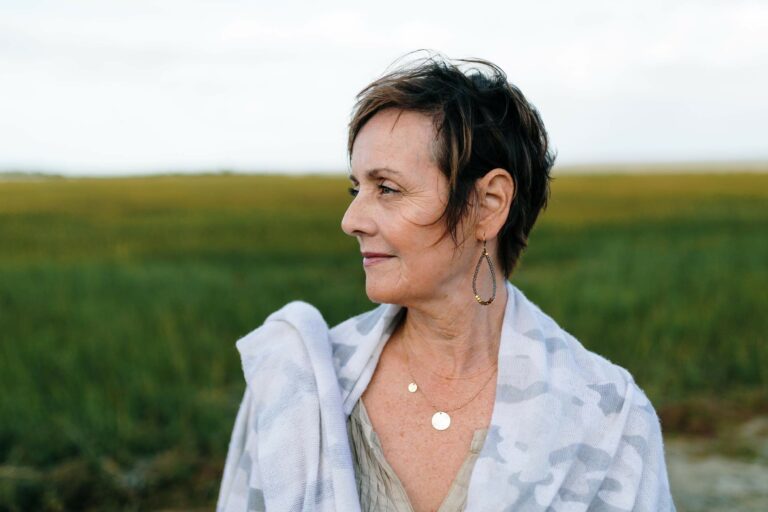 Uncover
Your Authentic Self
I am here to help shake you free from unconscious daily habits that keep you stuck in patterns of self-betrayal and self-sabotage that disconnect you from your authentic self. Once we lay the groundwork for self-love and inner healing, you will discover a spaciousness and clarity that make way for a deep inner knowing. By cultivating groundedness, inner belonging, bravery, and a love for the process of living, you will build a connection with your own truth and authentic self. With the foundation of inner healing in place, your state of being will shift from one of mere surviving to one of thriving.