I am jumping up and down in excitement to dive into Nourish and create these fabulous recipes. Just a note, I love photos in a recipe book and she has a ton of them.
Terry Walters, has written her fourth cookbook, Nourish. In this short video, we discuss our tips for nourishing the body, mind, and spirit.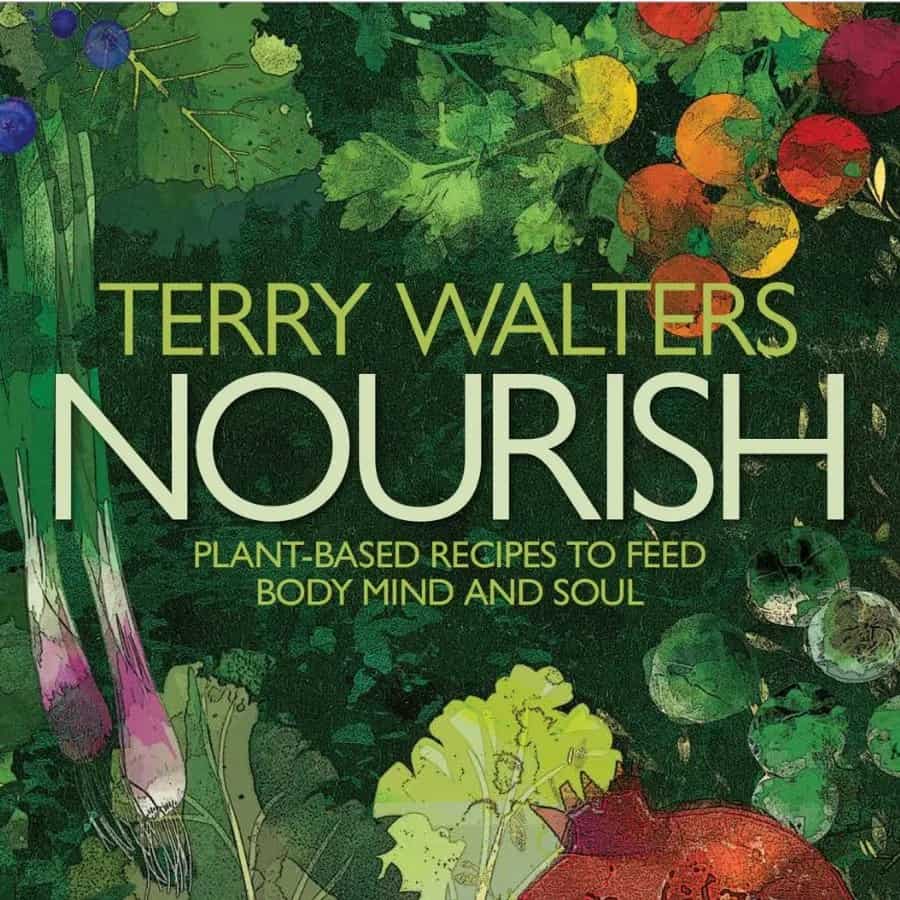 Use coupon code SARAH10 to get 10% off of Terry's new book, Nourish.
By the way, I put together a wonderful set of tools to help you navigate stressful or disruptive situations—including holiday craziness.
In the program "10 Tools To Relieve Stress When Sh*t Hits The Fan", one of the steps I guide you through is a very simple 3-minute meditation practice that has had a profound impact on my life.
And I am thrilled to share this with all of you now!
Mediation is an incredible tool to help bring the entire body back into its natural state of harmony and health. One of the most common things I have heard people say about starting mediation is something like—"it can be so hard to quiet my mind and the thoughts take over whenever I try to mediate; I don't know if I'm a person who can meditate."
Most people experience doubts about their ability to meditate when they first begin.
If this sounds like you, I encourage you to try going for a walk with no distractions, no music to listen to, just your own breath and your own experience. Notice how your feet feel when walking, the sound of the birds, or perhaps a local river flowing as you walk by. Simply immerse yourself in Nature. After all, time in nature can be one of the very best forms of meditation, and I can guarantee that when you finish the walk your entire mind, body, and soul will be grateful.
This simple practice will help deepen your ability to engage with and benefit from the practices in the 10 Tools program—which have already been curated both for their effectiveness and their ease of use.
Ready to take this walk together?